Kiwi Education has a partnership with the best nature experience.
See below how you can benefit from this partnership!


About the Company
Rotorua Canopy Tours vision was to offer a life-changing encounter with the natural world that would delight both international visitors and inspire New Zealanders.
The forest would provide the magic setting – the ziplines in Rotorua, swing bridges, cliff walkways and other features were simply a way to experience it.
"It was never just about the ziplines, it was about delivering a mind-blowing forest experience!"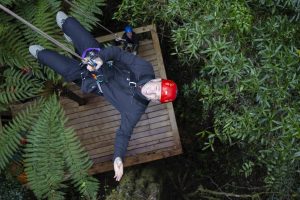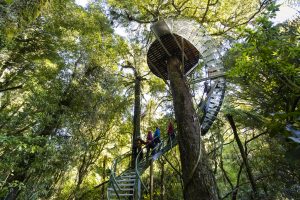 Tour options
Original Canopy Tour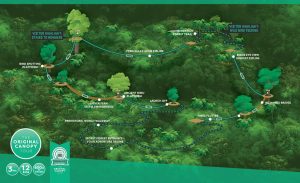 The Original Canopy Tour is an unforgettable and enlightening 3-hour adventure, perfect for all ages. Journey deep into ancient New Zealand forest in small groups, of up to 10 people. Experience New Zealand like it once was from the top of the forest canopy. Amazing kiwi guides will lead your personal and unforgettable adventure.

Ultimate Canopy Tour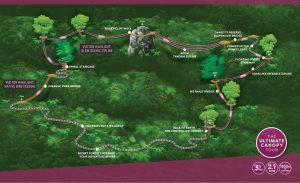 The Ultimate Canopy Tour is higher, longer and more spectacular than the award-winning Original Canopy Tour. This 3.5-hour journey takes you deeper into untouched New Zealand forest. Not for the faint of heart, this experience is a step up in adventure level and incorporates some incredible new features that will blow you away.

Inclusions:
Tours run with a minimum of 2 and a maximum of 10pax;
Larger groups can be accommodated across multiple tours;
All tours depart and finish at 147 Fairy Springs Road. Please report here 15 minutes before your scheduled tour time;
Pickups from Rotorua CBD accommodation are available on request at no extra charge;
Price includes photos taken by guides throughout the tour;
We operate in almost all weather and provide high-quality wet weather gear if required.
Prices
Prices are subject to change, so we ask you to check the options and data available directly on the company's website so that you can enjoy this wonderful experience.
Exclusive Information
Rotorua has some amazing experiences and activities so we have partnered up with the best of the best to bring you some amazing deals. If you are interested in going and exploring Rotorua, they have very interesting combos where you will definitely save even more!
Take a look by clicking here and look at the wonderful options.
Contact us right now and request your discount coupon!