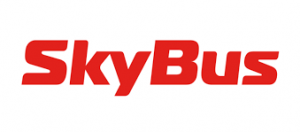 Kiwi Education has a partnership with SkyBus.
See below how you can benefit from this partnership!
About SkyBus
Fast, frequent and affordable airport transfers – SkyBus is part of the Kinetic Group and operates airport transit services in both Auckland and Melbourne.
---
The SkyBus Airport Express brand began in Melbourne, Australia, 41 years ago and is now an internationally recognised leader in airport transit solutions. In 2017, SkyBus will move more than 4.5 million people across its services.
SkyBus Auckland launched in October 2015 with the mission to rapidly transform Auckland's airport commute by improving efficiency, increasing frequency and introducing a new level of customer service. The company is already transporting on average 75,000 Auckland Airport employees, domestic and international travellers to and from the airport every month. Patronage is increasing every month by an average of 15 percent.
NZ SkyBus
---
Hobart Express and Auckland City Express services are back delivering world-class airport transfers to Hobart City and Auckland City.
Hobart Express (HBA)

Auckland City Express

(AKL)

Commenced 26 October – Airport transfers from Hobart Airport (HBA) to Hobart city centre and waterfront, with services to meet major scheduled flights.
SkyBus operates Airport transfers from Auckland Airport (AKL) to Auckland City with convenient stops en route between 6am and 8pm, 7 days a week.
Auckland Destinations
SkyBus Airport locations